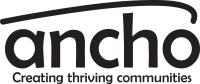 Ancho are part of Cairn Housing Group based in Irvine, Scotland with just over 2000 properties. After seeing the work ODC completed for they wanted a simple way to display their properties on a map so ODC are capturing each of their properties and displaying on OS mapping in their cloud based GIS branded as GISMO (GIS Mapping Online). The end result will allow Ancho Officers to view the mapping, click on any of their properties to view any information attributed to that property. The property points will allow analysis to be carried out such as reviewing repairs data, rent arrears, voids and much more.

Posted by adminodc Posted on 06 May

#social housing, Ancho Housing, Cairn Housing Group, Data Capture, GIS Mapping Online, housing association, Oxford Data Consultancy.